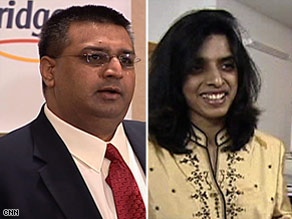 NEW YORK (CNN) -- Muzzammil Hassan, the founder of an upstate New York TV station,
aimed at countering Muslim stereotypes
has been arrested on suspicion of killing his wife,
who was beheaded
, authorities said.
...
His wife filed for divorce February 6, and police had responded to several domestic violence calls at the couple's home, Benz said.
...
Muzzammil Hassan launched Bridges TV, billed as the first English-language cable channel targeting Muslims inside the United States, in 2004. At the time, Hassan said he hoped the network would balance negative portrayals of Muslims following the attacks of September 11, 2001.
...
Wanting to counter Muslim stereotypes
+ killing your wife
= FAIL!!!!!!!!!!!!!!!!